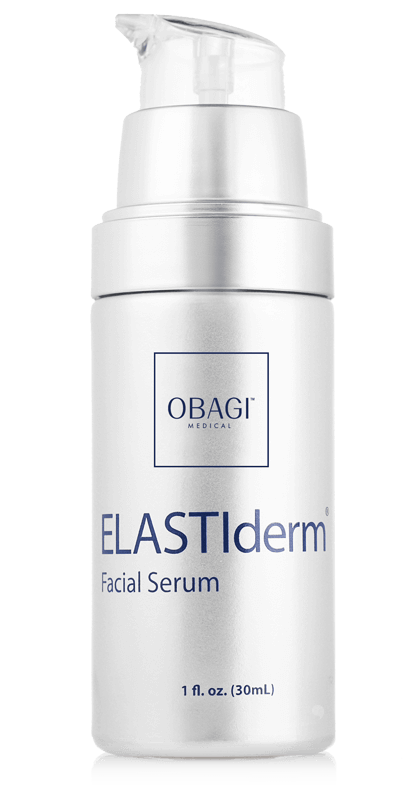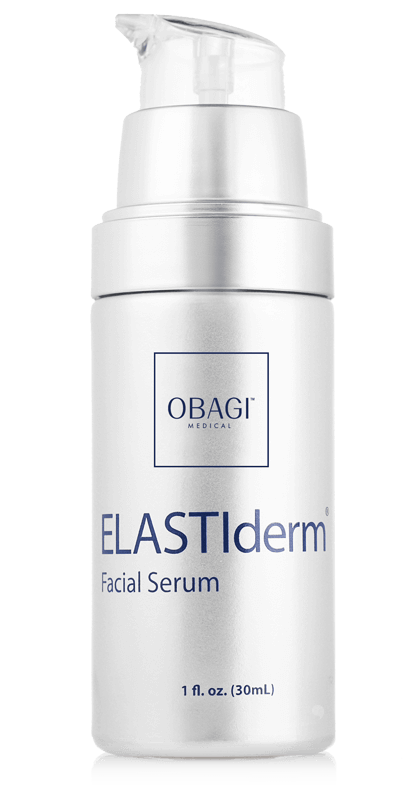 Obagi ELASTIderm Facial Serum 30ml
Obagi
£175.00
GIVE YOUR SKIN IT'S BOUNCE BACK
The latest product to the Obagi ELASTIderm range helps to support your skin's elasticity allowing it to bounce back from signs of aging - resulting in firmer-looking, more resilient skin.
Formulated with patented Bi-Mineral Contour Complex™, this advanced serum aids skin elasticity and laxity. The ingredients, including copper, zinc and malonate are suspended with FlexFluid™ technology, creating a soft, elegant and lightweight product experience that works in just 24 hours.Even after your first application you will notice firmness, resilience, elasticity and a diminished look of crépey skin texture.
The Obagi ELASTIderm formula is an advanced skin care serum specifically designed with ingredients to support all three stages of healthy elastin production.Elastin is the protein responsible for youthful, healthy-looking skin, and the Bi-Mineral Contour Complex™ helps your skin restructure the elastin, for firmer and more youthful looking skin. 

BENEFITS:

Supports skin elasticity

Improves signs of skin firmness

Anti-ageing formula 

Improves signs of skin bounce back

Lightweight and soft application

Improves the appearance of crepey skin
 
Schedule a Consultation