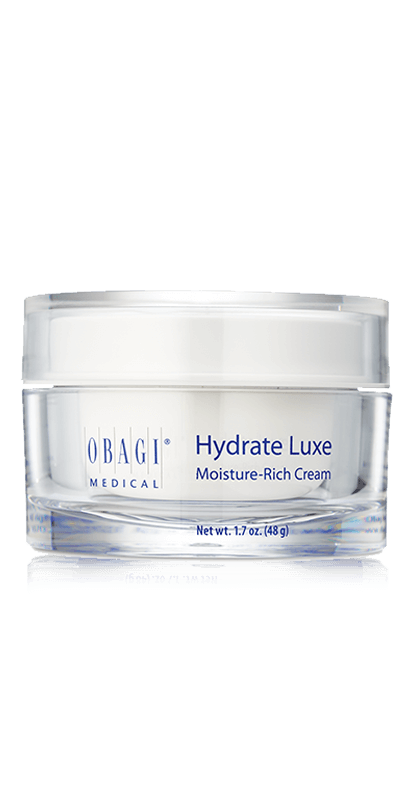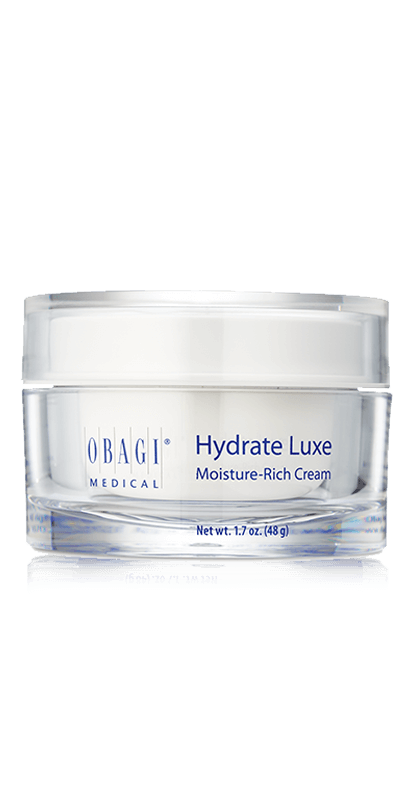 Obagi Hydrate Luxe 48g
Obagi
£67.00
Obagi Hydrate Luxe is specifically engineered for overnight, extra-strength moisturization. 
Packed with many of the same great natural ingredients as our Obagi Hydrate Facial Moisturizer, like shea butter, mango butter, and avocado, Hydrate Luxe also contains additional powerful ingredients engineered to work with the chronobiology of the skin and to provide ultra-rich moisturization including:
Biomimetic peptides - A technology that complements your skin's nightly renewal and metabolic functions to support the skin and reduce the appearance of fine lines and wrinkles in mature skin.

Hydromanil - key ingredient in our Hydrate Facial Moisturizer, this technologically advanced ingredient provides not only immediate moisturization, but gradual moisture delivery by retaining water in the layers of your skin and continuously releasing them for 8-hour moisture protection.

You can apply Obagi Hydrate Luxe in the evening to combat skin dryness overnight, as well as any time deep moisturization is needed.
Benefits:
Leaves skin feeling and looking supple and firm.

Reduces the appearance of fine lines and wrinkles.

Hydromanil provides hydration for up to 8 hours.

Can be used by all skin types
Schedule a Consultation