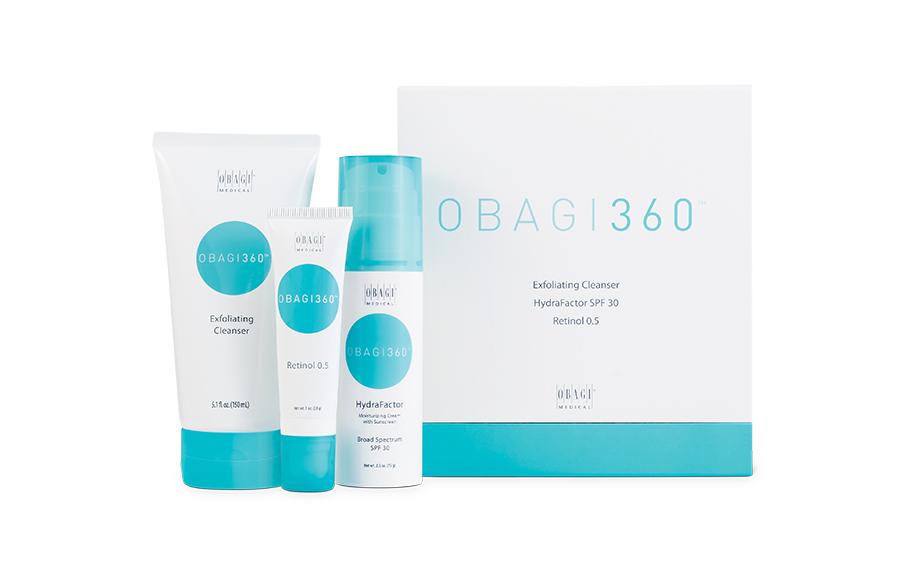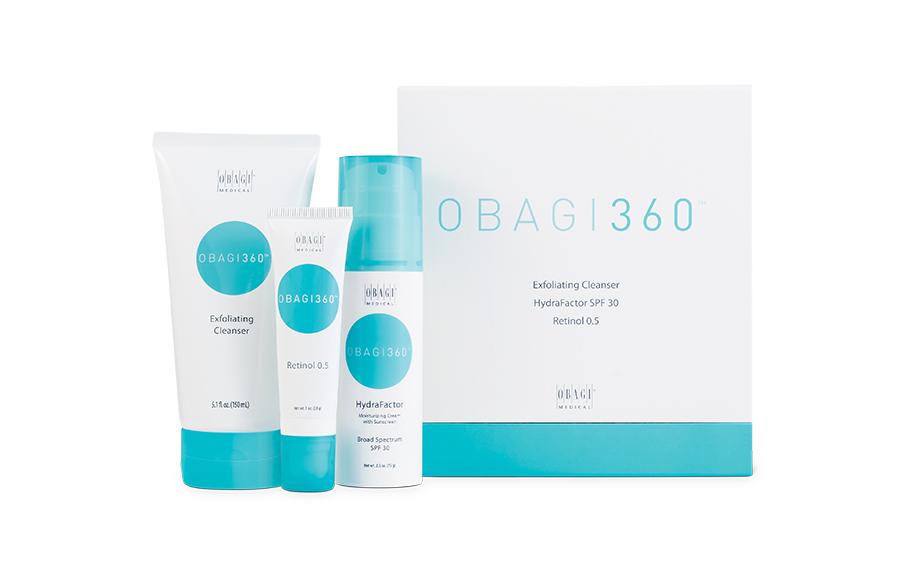 OBAGI360 System
Obagi
£153.00
Next-generation Skin Care for the Next Generation    
The Obagi360 System is a complete approach to help protect and preserve youthful-looking skin. Uniquely formulated to address the facial skin care needs of people in their 20s and 30s, Obagi360 provides a foundation for a lifetime of radiant, healthy-looking skin. 
Obagi360 can help you proactively address:
Dull, uneven skin texture and complexion
Appearance of minimal fine lines and wrinkles
Visible pores
Dry skin
Loss of skin radiance and resilience
An ideal system for younger patients. A unique combination of effective ingredients provides early intervention for loss of radiance and resilient feel; the appearance of minimal fine lines and wrinkles; dull complexion and uneven texture; and dry skin.
Kit Includes:
Exfoliating Cleanser
Retinol 0.5%
HydraFactor®

 

Broad Spectrum SPF 30
Schedule a Consultation